75.5mm ALPHA (above) – a giant step forward in race wheel engineering!
NEW 80.5mm ALPHA (below) – coming in 60mm and 55mm widths.
High-performance Race and Freeride gloves – designed top-to-bottom for maximum function, fit, and durability.
Encores in 63.5mm and 65.5mm – carefully designed from the inside-out for the rigors of modern Longboard Freestyle and Dance.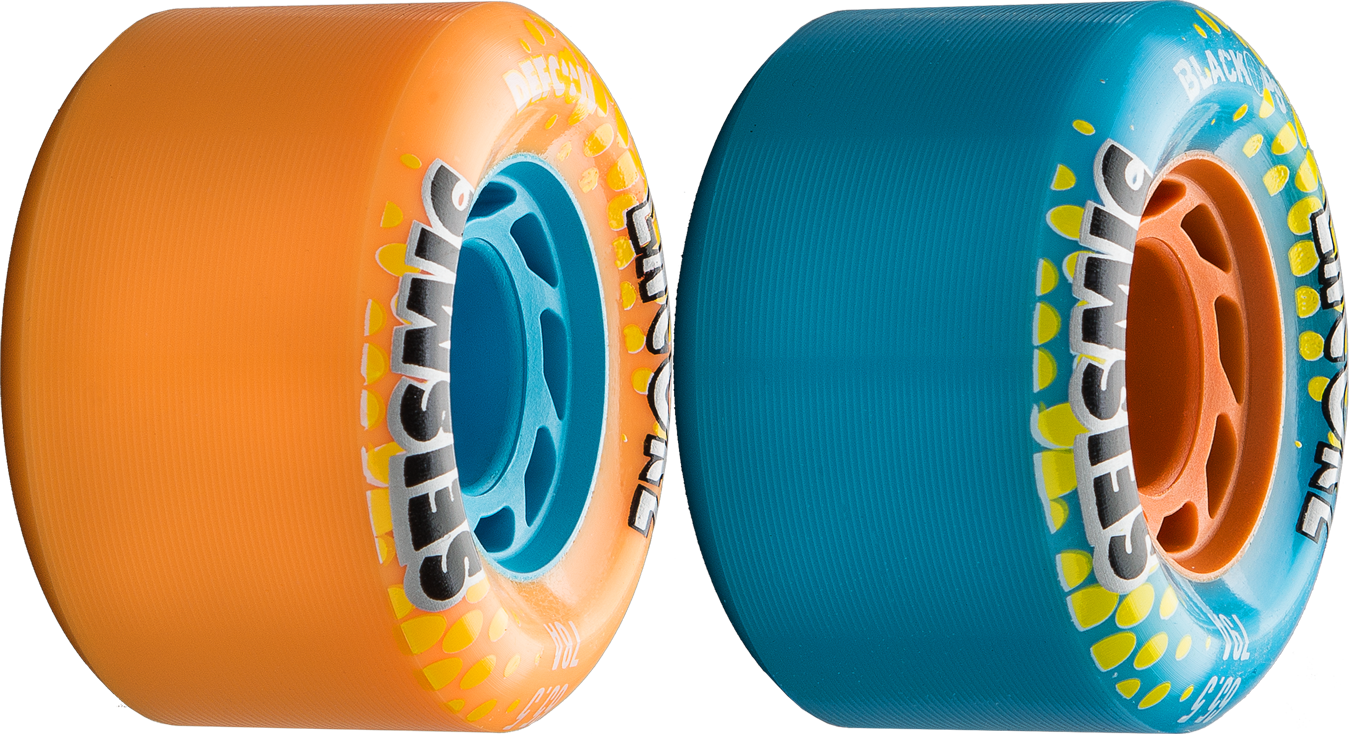 Urchins – versatile high-performance freeride wheels in 70mm and 75mm.

Also coming in 2019!
• Lokton in 60-grit (medium coarseness) – a mellower alternative to the original super-coarse 36-grit version.
• Expanded line of Tekton bearings, featuring superior steel for extreme durability and non-builtin options with advanced free-floating steel spacers.
• Slide pucks in innovative shapes and advanced materials.
• Race version of the patented Aeon RKP truck, in a variety of hanger widths.