Seismic: Real skate tech for over 30 years
Based in Boulder, Colorado, Seismic Skate Systems is one of the oldest and most respected longboard brands in the world. We've been pushing the envelope of progressive carving technology since 1993, when we introduced the first high-precision truck of the modern longboard era. Seismic designs and manufactures high-performance trucks, wheels, bearings, decks and completes for carving, cruising, freeride, racing and beyond.
We don't play it safe. We chose the name "Seismic" because we're committed to continually shaking up the skateboard market with products that are two or more generations ahead of the pack. We're usually wrestling with designs that are challenging or even impossible to manufacture without new materials or new factory processes.
Our slogan "driven to innovate" is no exaggeration. Since 1983, Seismic founder Daniel Gesmer has been incurably obsessive-compulsive about engineering the world's most advanced skateboard carving technologies. His perfectionism both haunts and inspires the rest of the Seismic staff.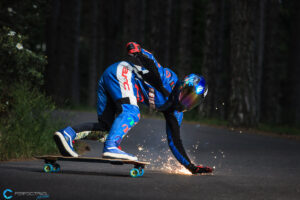 For us, skateboarding is an ever-evolving sport/art that should be based on diverse choices in high-performance gear and the freedom to cruise, race or style as you wish. Call us foolish, but we promote what performs best, not what's easiest to sell.
Our inspiration comes from a deep experience of pure skating, and from confidence that advanced engineering can bring an ever-wider audience to the same open-minded stoke that first gave birth to our sport/art some 50 years ago. It's as simple as that, and we've got tunnel vision about it.
OUR MISSION is to use the most advanced materials and engineering technologies to radically enhance the riding experience of everyone who wants to skate, however they choose to do it – all at an affordable price. We want to broaden the technical and stylistic potentials of all skateboarders, and to make skateboards accessible as tools of transportation and self-expression to the widest possible audience.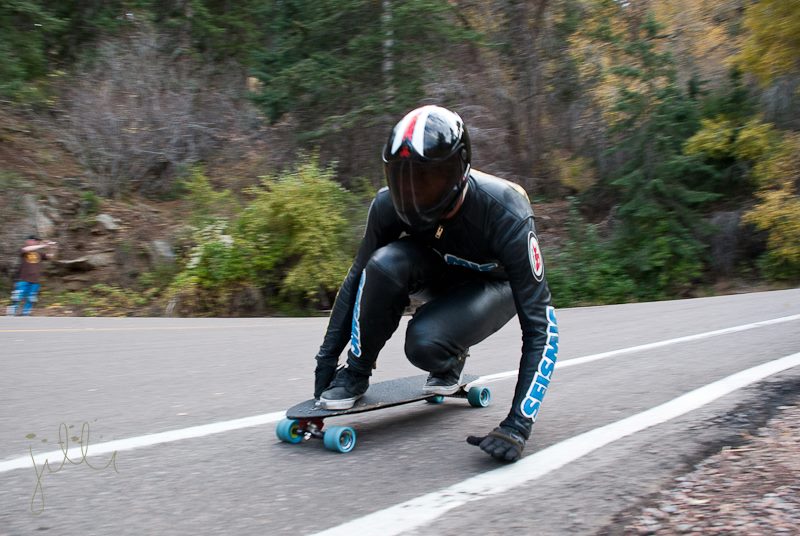 Seismic founder Daniel Gesmer
Dan was a pro flatland freestyle skater in the late 1980s, both loved and reviled for an innovative artistic style based on pumping through his routines. Undaunted, he continued provoking the skateboarding establishment by introducing an advanced high-precision carving truck in 1993, years before longboarding went mainstream. He remains single-minded about developing breakthrough technologies to expand the performance envelope for skateboarders of every stripe.
Dan's hyperactive moral conscience compels him to oppose small-mindedness, shortsightedness, cynicism and naked greed in the skateboard industry. He doesn't mind that this may mean a smaller market share for Seismic. Dan also concedes that his Yale philosophy degree has dubious merit in the skateboard world.
Dan's writings have been published in The New York Times, The Los Angeles Times, and numerous skateboard and arts magazines. He was the Editor of The Legacy of Warren Bolster: Master of Skateboard Photography (Concrete Wave Editions, 2004).