Carve, pump, and slash like never before!
Send your carving, pumping, surf-skating, slalom, and pump-trackin' to the next level… with the world's biggest and best lineup of high-performance race-style wheels 70mm and under! Poured in Defcon™ Guinness-Record-setting speed 'thane, the Seismic Ripplers (59mm) and Hot Spots (63mm, 66mm, 69mm) are exceptionally agile, grippy, and FAST!
59mm Rippler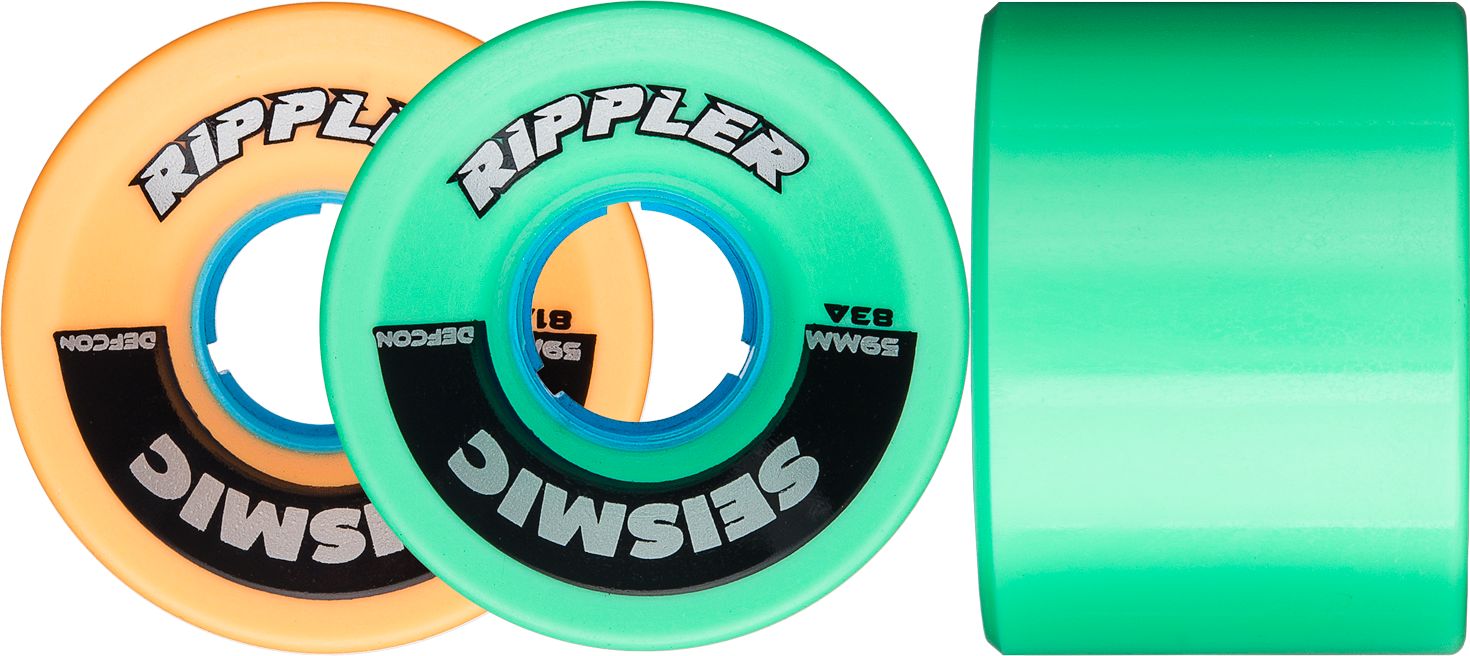 Micro-sized with lightning-quick speed!
Perfect for pump-track setups and smaller rides like
mini-cruisers, locker boards, filmers, and retro pool/park boards.
63mm Hot Spot

Swift, sticky, and lightweight!
Ideal for tight slalom, mini-cruise, surf-skate, and pump-track.
69mm Hot Spot

Fast, grippy, and plush!
Awesome for slalom, cruising, and surf-skate.
Seismic's Mini-EC hubs help make the Hot Spots & Ripplers incredibly lively and fun! The unique core design saves weight, stiffens the inside edges for faster roll, and super-charges inside edge rebound for quicker turn release.