Welcome back the 72mm Tantrum!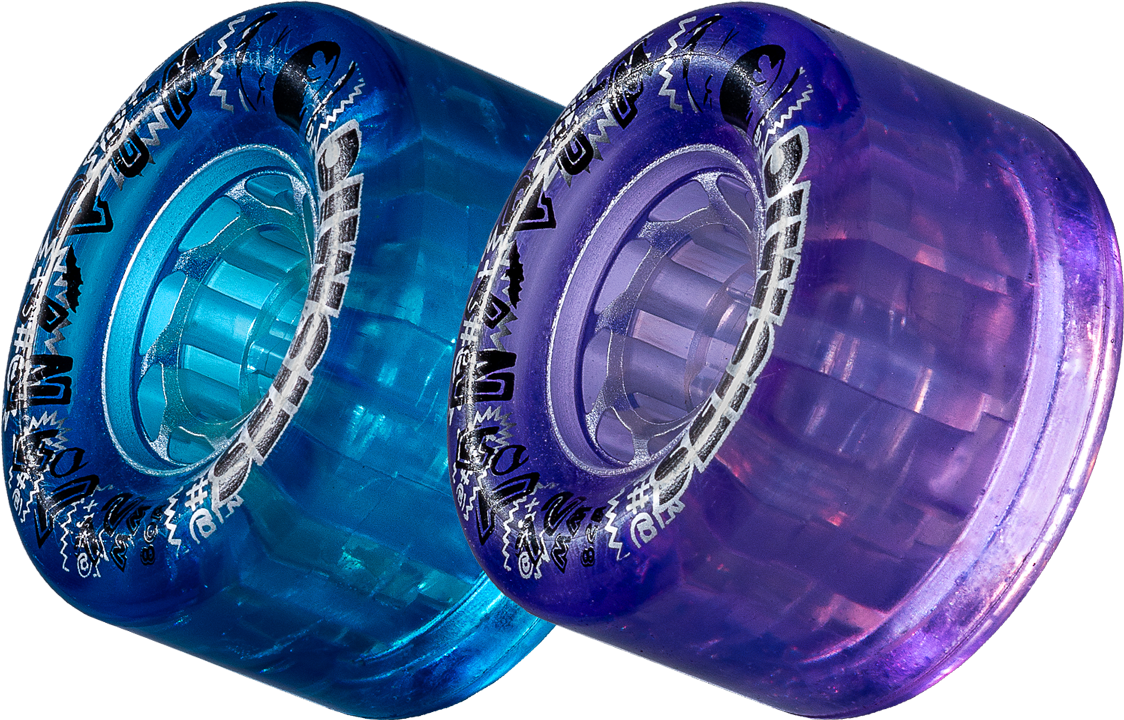 The big, airy, fiber-reinforced hub combines with perfectly-refined proportions and superbly-supported radiused edges for a truly progressive freeride experience:
• quick acceleration
• slide release and hookup that are always easy to read
• vibrant 'thane lanes
• consistent wear
Poured in Seismic's Premium Clear formula, in 80a Clear Blue and 82a Clear Purple.  These wheels offer a buttery-smooth slide and extreme comfort while sideways!