Everything offered in our ultra-sharp 36grit & NEW 60grit!
Packs of 3 sheets in four unique lasercut hole patterns, as well as Solid for maximum surface coverage.. 40″ full-length lasercut sheets, 60ft rolls, and hole punch-outs in grab bags of 50 pieces!
The NEW Fishnet pattern is our lightest, airiest yet!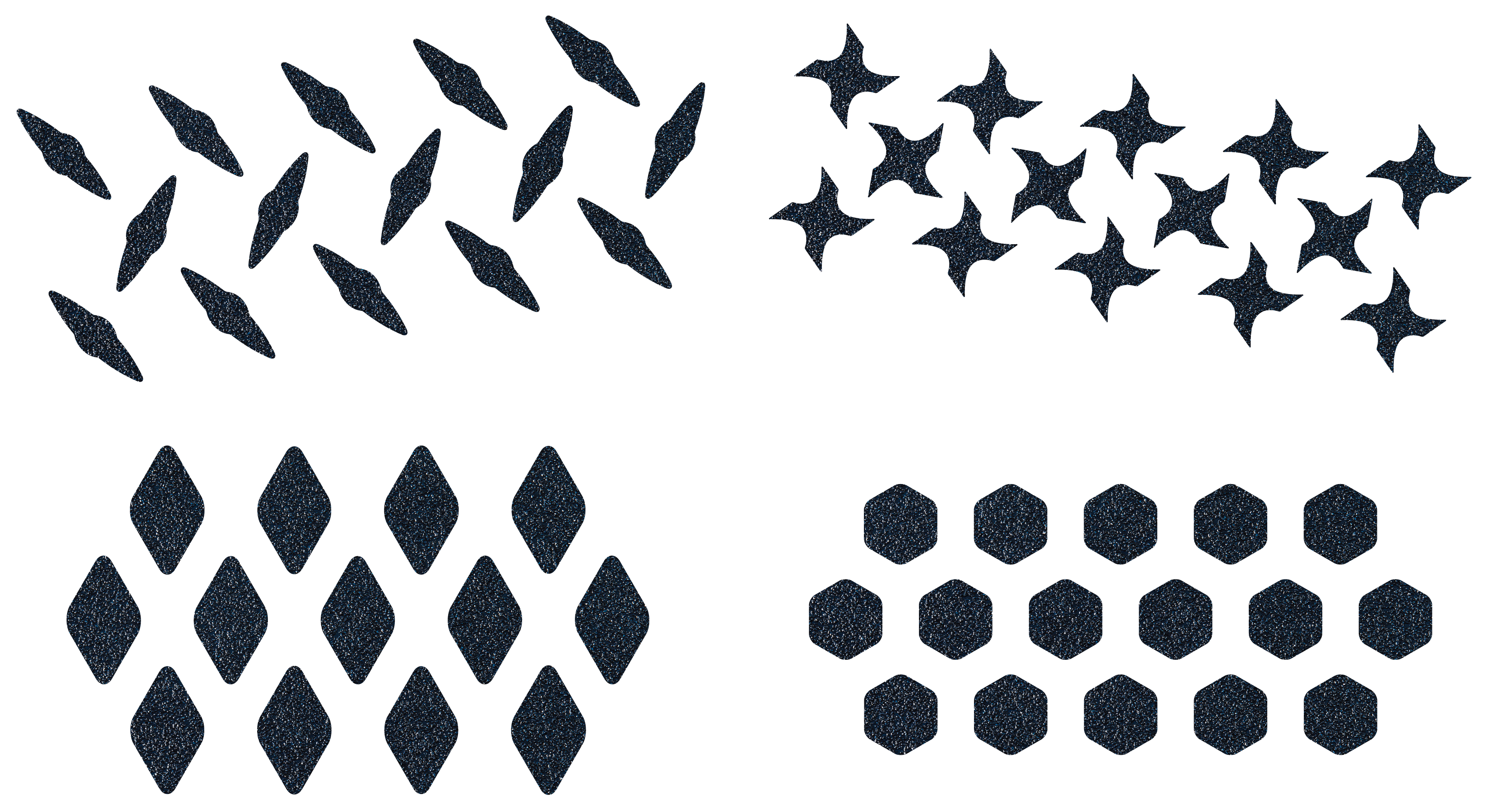 Lokton™ features a special grain never seen before in skateboarding!
Noticeably sharper, tougher, and grippier than the aluminum oxide or silicon carbide grains used for ordinary griptapes. Praise from riders is unanimous. Not just sharper and grippier, but also more durable, heat-resistant, and water-resistant, with outstanding adhesion to decks.