Seams recessed away from leading edges of forefinger and thumb, and thumb internally reinforced with Kevlar cloth – for next-level abrasion-resistance in high-wear spots with no compromise in fit, comfort, or mobility!
Wider wrist strap with larger, higher-grade Velcro contacts – for a stronger, more durable lock!
A New Colorway for the Seismic FREERIDE Glove!
• Gray Accents for a more neutral, versatile look. Blue and Purple Accents also available.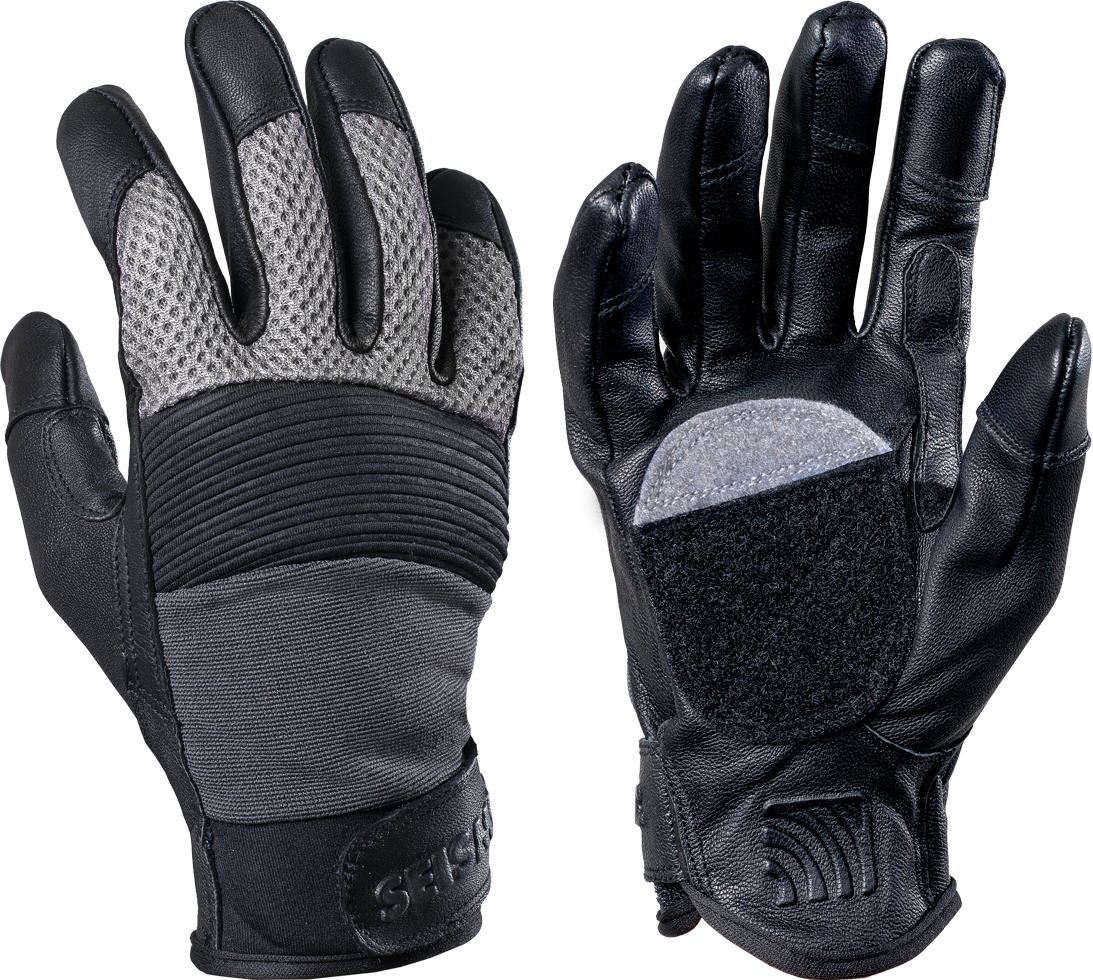 Advanced Materials and Construction
Race Model: Premium goatskin throughout. Back of hand perforated for breathability and integrated with Kevlar® knuckle bar.
Freeride Model: In a class of its own with premium goatskin palmside. Breathable synthetics on back of hand, including stretchy neoprene knuckle accordion. Choice of blue, purple, or NEW gray accents.
Second layer of goatskin reinforces all fingertips and high-stress zones.
Advanced seam geometry for superior fit and durability.
High-strength, form-fitting goatskin/neoprene hybrid cuff with easy pull-on extension and industrial-grade Velcro.
Just what you need – not more, not less. Absolutely no superficial designer elements that compromise function, fit, or durability for skateboarding.
Supremely Comfortable and Functional Fit – Snug Yet Flexible
Velcro split at natural palm crease for full hand mobility.
Ergonomic glove patterns custom-designed and torture-tested by a Pattern Master with 30 years' experience and detailed knowledge of hand anatomy. (Other brands' patterns are usually copied from gloves made for dress fashion or unrelated sports.)